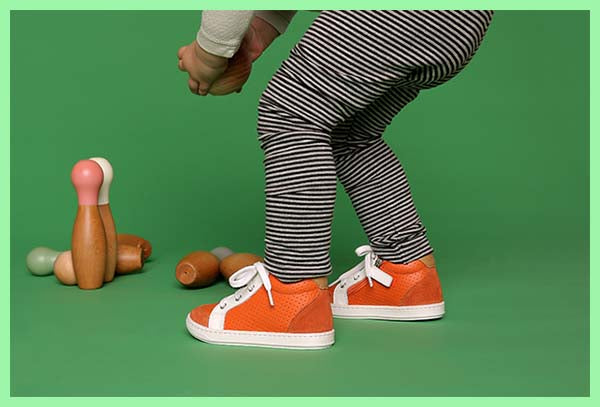 Shoo Pom – a brand we love!
| Rajinder Bains
Here at Ogam Igam, we just love it when buying time comes around, especially when we know the Shoo Pom rep is in town. In he walks with cases upon cases of beautifully designed shoes for both boys and girls – it's exciting, it's shoe heaven and it's a whole lot of fun opening up those cases to reveal what next season has in store for our favourite little people and their feet.
Ogam Igam is really proud to be one of the only stockists of this brand in the local area. It means we can focus on selling high-end, quality leather shoes really made with children in mind and at great prices too.
Founded in France, the Shoo Pom brand is recognisable by its colourful and cheerful apple logo, and distinctive European style. But if you want to add a little 'quelque chose de spécial' (that's something special to those of you who don't speak French!) to your child's shoe wardrobe, then Shoo Pom shoes are the way forward.
They are bright, colourful and super special to look at, but to make things even better, they are approved by podiatrists at the French Union of Foot Health meaning that their design and technical characteristics are perfect for the healthy development of fast growing 'tootsies'. With high top uppers for ankle support, asymmetrical heel counters, removable inner soles, chrome-free leather lining, rubber soles and nickel-free eyelets these shoes couldn't get much smarter or foot friendly.
First step shoes, sandals, sneakers and boots – the choice is endless. Simple French classics, sparkly high tops, sassy suede tassels, classy leather colour combos, never-ending glitter, explosions of bright colours and of course, not forgetting that distinctive, colourful apple logo – these shoes really do have it all and the quality is second-to-none.
The Shoo Pom collection is made from premium leather, quality fabrics and with a specific focus on flexibility and strength. The brand hones in on colours, originality and innovation to make sure these shoes stand out from the crowd and really appeal to the little people they are made for.
We think Shoo Pom shoes look great, are well designed and are simply fantastic, which is why we love stocking them here at Ogam Igam. They really fit with our ethos of providing quality children's shoes, which are both fun and a perfect fit.
Take a closer look at our Shoo Pom range online or call in the store to have them professionally fitted.