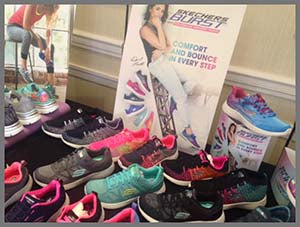 Veja Trainers
| Rajinder Bains
For us here at Ogam Igam, there is NOTHING more exciting than launching a new brand. We are over the moon to say that we are now proud stockists of Veja sneakers! Like the rest of you, we have seen Veja popping up all over our Instagram (thanks to it's many celebrity and influencer fans) and so when the opportunity came to stock the kids range, we jumped at the chance.
Veja is Portuguese for look, the idea being to look beyond the sneaker, and instead to look at what went into making the shoe.
Veja is different from other sneaker brands as they are absolutely committed to having a positive impact at every stage of their sneaker making process. In particular, they are aware of their environmental and social impact. Fair trade is one of the key principles of Veja and by working directly with producers, they can cut out the middle men. Veja do not do any advertising, and instead spend what would be the marketing budget on fair trade and organic materials. As a result, Veja trainers cost five times more to make than other sneakers!
The materials used to produce the sneakers are vitally important in ensuring the brand is sustainable and eco-friendly, read on to find out more about what makes a Veja sneaker…

Organic cotton – The cotton in Veja's laces and uppers come directly from the cotton farmers in Brazil and Peru. These farmers employ agro-ecological methods so that the cotton farming is sustainable, and minimises any environmental harm.

Rubber – The rubber in every pair of Veja soles comes directly from the Amazon rainforest. Veja work with Seringueiro communities who live in the forest and harvest the wild rubber. Veja believe that by enhancing the economic value of the rainforest they will protect it from further deforestation.

Corn Waste Laminate – C.W.L is a leather alternative used in Veja's vegan shoes. Of their entire range, 1 in 4 sneakers are now completely vegan. The material is a coated canvas composed of 50% corn waste and polyurethane. This new material is also biodegradable.

Leather – Veja ensure that the leather used in their sneakers has not come from an area that was deforested for the use of cattle farming. They also do vigorous checks to ensure that the chrome used in the tanning process does not turn into toxic chrome VI.
These sustainable and ethical shoes not only do good, but also look good! The minimalist designs and pops of vibrant colour in our range of Veja kids are easy to wear, however your mini trendsetter chooses to style them. We stock styles with either rip tape fastenings or laces, with sizes ranging from an EU28-39. Now that you've learnt about the brand and what they stand for, all that's left is the tough decision of choosing which one!